Upcoming UCC Burlington Events
Bid November 5-November 11 @ 8pm
Getaways, Gift Cards, Themed Baskets, and so much more. Bid on items at this link.
Thanksgiving Food Drive
Sunday, November 18, 2023
 – 
Drive-thru Church Parking Lot.
Non-perishable items such as: coffee-tea-cocoa, pancake mix, syrup, condiments, kids snacks, tissues, toilet paper, baby wipes.
Interfaith Thanksgiving Service
Monday, November 20, 2023
 – 
Christmas Carol Sing
Join us on Sunday mornings through Christmas Eve at 10:20am (prior to morning worship) and sing Christmas Carols.
Blue Christmas Service
December 9, 2023


A quiet reflective service ideal for anyone dealing with the stress of the season. Come take a time-out!
Holiday Revelry Concert
Sunday, December 10, 2023
 – 
Christmas Eve Services
Sunday, December 24, 2023
Join us for Christmas Eve Services on Sunday December 24th.
10:30am 4th Sunday of Advent Worship
Christmas Eve
Family Candlelight Service at 4:00pm
Evening Candlelight Service at 11:00pm
Sunday Morning Pastor Class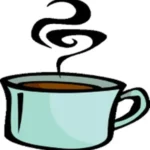 Join us on Sunday mornings for a discussion of one of the morning's scripture. Pour yourself a cup of coffee, come and chat!
Day: Sunday
Time: 9:00am - 10:00am
Weekly Bible Study
Join Pastor Andrew in the conference room or on Zoom to discuss stories in The Bible.
Day: Wednesday
Time: 2:00pm - 3:00pm
Crafting for a Cause (C4C)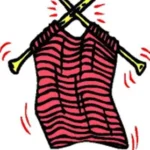 Like to knit, crochet? Join our Crafters making prayer shawls and blankets for Project Linus. We meet in the Church Conference Room or you can join us on Zoom (Hybrid).
Day: Thursday
Time: 1:00 pm
Pub Theology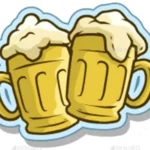 Join Pastor Andrew Harris for discussions of faith, life and more. Our conversations may range from serious to silly discussions.
Day: 3rd Thursday
Time: 8:00 pm - 9:00 pm
Place: Common Craft, Burlington