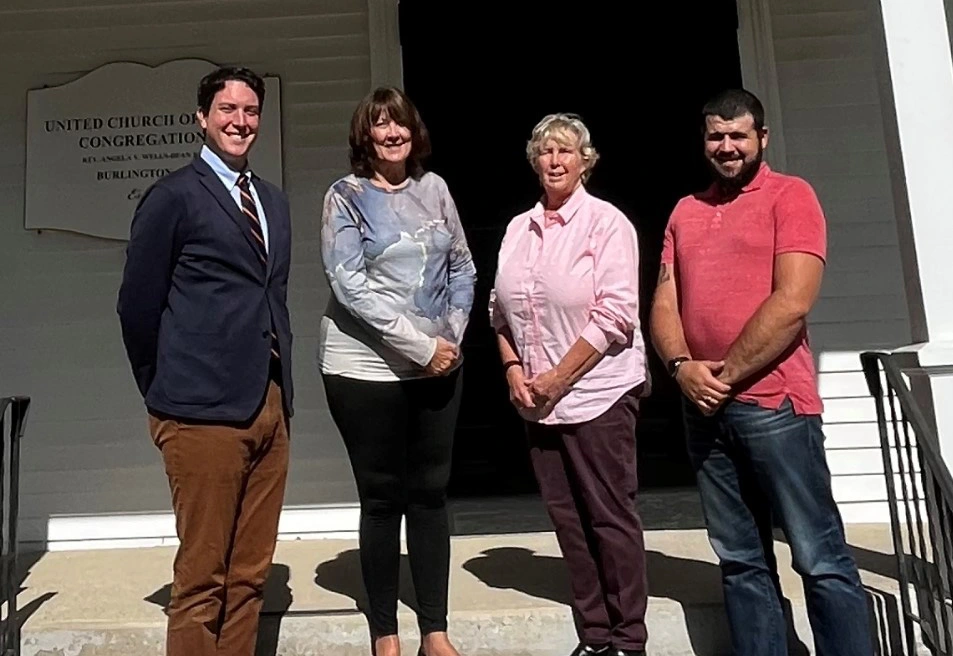 if this is used, it should have a title and then the text with photo to the right.
.
Rev. Andrew Harris, Pastor
Rev. Andrew Harris (he/him/his) is a pastor and ordained minister in the United Church of Christ. He was called to serve as the Settled Pastor of Burlington United Church of Christ, Congregational in June 2023. He previously served as the Associate Minister of Congregational Life at Acton Congregational Church in Acton, MA, where he specialized in ministry to youth and young adults. Andrew earned a Masters of Divinity from Andover-Newton Theological School and a Bachelor of Arts in English Literature and Writing from Hofstra University. Andrew grew up in nearby Andover, Massachusetts and currently lives in Burlington with his wife, Allison, and their two children.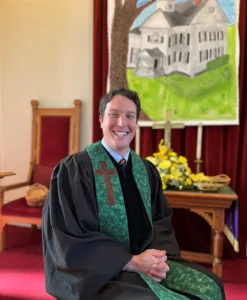 Bobbie Killilea has been the Administrative Assistant for over 15 years.
She is our main contact for members and friends of the church, not to mention all our renters. Bobbie works closely with the Pastor, Trustees and various board members. She handles correspondence, keeps records of baptisms, marriages, burials, as well as our Church Directory. She prepares bulletins for worship service, weddings, funerals, special services; our monthly newsletter "The Hilltop Herald", renter schedules and payments. Also maintains and updates volunteer information for all the church committees. Having served on the Board of Youth for over 5 years she is currently on the Board of Deacons and the Church Service Award Committee. Bobbie is married, has three grown children and lives in Burlington. She can be reached at uccburlington@gmail.com
.
Brian Gionet Brian is a recent graduate of Anna Maria College where he earned a Bachelor's degree in Music Education. He is currently working on a Master's in Music at Boston University, specializing clarinet performance. For the last two years, he has played the organ for two sister Methodist churches in Oxford, MA, and conducted a choir. In addition to the organ, piano and clarinet, he also plays the saxophone. Brian can be reached at music@uccburlington.org.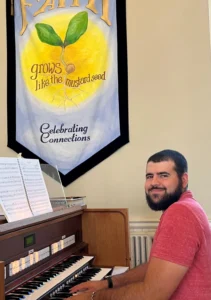 Deb Raymond is the newest member of our staff, joining us as CE Director. She has been involved with this church since childhood, attended Sunday School, Youth Group & she sang in the choir. She grew up in Burlington & currently lives in Waltham. Deb works hard to create a fun, educational atmosphere for all of our children. She also plans intergenerational all-church events throughout the year. She recently earned her Christian Education Certification through the Massachusetts Conference of the UCC in the fall of 2019. Deb welcomes input from children, youth & adults so we can continue to offer meaningful education & faith formation.  She can be reached at angelfoods@msn.com.